As expected, CES saw the introduction of a few new smartwatches, all hoping to grab marketshare and build sales momentum before the rumored Apple iWatch hits the market later this year.  Intel showed off a reference design powered by their new Edison chip, which is likely to be popular with OEMs.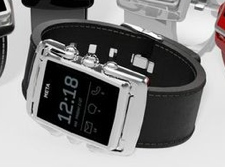 The Meta smartwatch is targeting the premium end of the market with style and a higher price (TBD, but likely more than $200).  Functionally, it offers similar remote-display capability as other smartwatches, though it sounds like Meta is putting a lot of attention into producing a watch that is comfortable and more easily integrated into your life.  We'll see.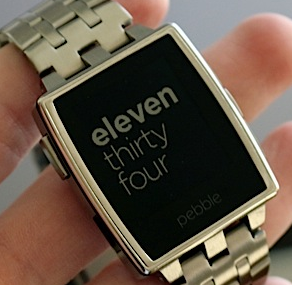 Pebble took the guts from their smartwatch and wrapped it in a couple of different metal options at a $250 price point.  It sounds so far like a pretty welcome change that was done right.  The bigger news, though, is that Pebble will finally be opening up an App store soon, and it's the apps (or lack thereof) that have been the bane of every smartwatch on the market to date.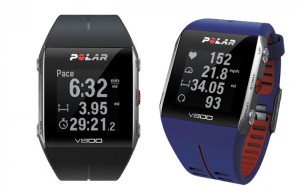 The Polar V800 integrates GPS with a typical smartwatch feature set, to provide all around functionality for those with active lifestyles.  I regularly use a Garmin Forerunner to track my running so at first glance this sounds great, but users of those Garmin devices will be familiar with how quickly the battery will die when GPS is active.  Polar claims a 14 hour battery life when GPS is active (or 50 hours in what they call lower power GPS mode…I'm not sure what that is, I assume just infrequent GPS updates).  So it might work OK as a smartwatch, but I'm not convinced that the bulk of this will be worth it, I'd rather strap on my Garmin when going for a run, and use that in conjunction with a slim smart-bracelet instead.  Maybe when I see the V800 in person I'll change my mind.
On the smartwatch horizon for 2014 are two 800lb gorillas ready to enter the ring.  The first up will be Google, expected to release their smartwatch very soon.  Later in 2014, it's almost certain that Apple will release a smartwatch as well, and if you ask me, that'll happen before WWDC to help get developers on board with it – the strength of any smartwatch is ultimately measured by how the apps use it, so Apple will want to tap that resource to help them dominate the market.
2014 is shaping up to be a fun year in wearable technology!